This year has seen two new healthcare clients book multiple day and location shoots.
DHC (Dorking Healthcare)  and Barts NHS Trust
DHC is a GP Federation providing services commissioned by Surrey Hearlands CCG. Working alongside DHC and their excellent design and branding consultants OhCreative  we produced a library of images that reflected DHC services across both primary care and outpatients services across Surrey.
The photography provided a set of generic assets that could be used multiple times in different contexts without the need to resort to stock library assets. Appropriately like nearly all healthcare photography shoots, the requirements of the brief and availability of time at each site meant that much of the work was shot with very minimal lighting utilising ambient daylight / room lighting or small off camera flash lighting in order to keep disruption to a minimum. This was a challenging shoot that involved visits to multiple sites on each shoot day, conducting photoshoots within busy clinical environments. Fortunately the staff were tremendous and very helpful combined with art direction form OhCreative the shoot process was fun and enabled me to capture the shots required.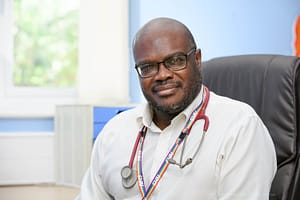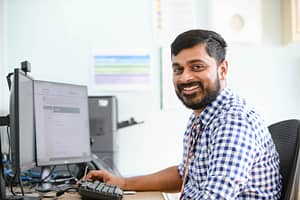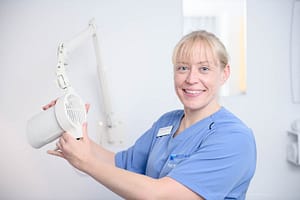 ---
Barts Health is a group of five hospitals providing clinical services across East London.
Barts health required updated images that told the story of their services across all 5 of their hospital sites. Photography captured healthcare staff at work and the environment of the hospitals. 
Having worked in healthcare photography for twenty plus years I have come to understand and expect that photoshoots taking place in a clinical setting need to balance the creative needs of the brief and quantity of imagery without impacting patient care. As such working efficiently and with minimal equipment is a priority and and often results in creative solutions to situations where it is not possible to photograph a patient or specific environment.  Both staff and patients were amazing and I'm always humbled by their efforts to enable me to capture these photographs.