Studies have shown the visual process of forming the basis on which to make a decision can take place within micro seconds of meeting someone for the first time. The same can be said for someone visiting your website, social media account or brochure for the first time. This Forbes article gives a good overview of the first impression principle for not only a website but general business presentation.
Regardless of the scale of your organisation people like to do business with people and so putting people at the forefront of your online presence makes sense. If a face to face meeting is not the primary way that potential customers or other visitors make contact, then not making the most of this instantaneous opinion forming online could be a wasted opportunity.
#1. Staff portraits set the tone and appeal for many visitors. Potential customers browsing the internet are forming an idea of who stands out based on the people they see and how genuine the emotion portrayed is.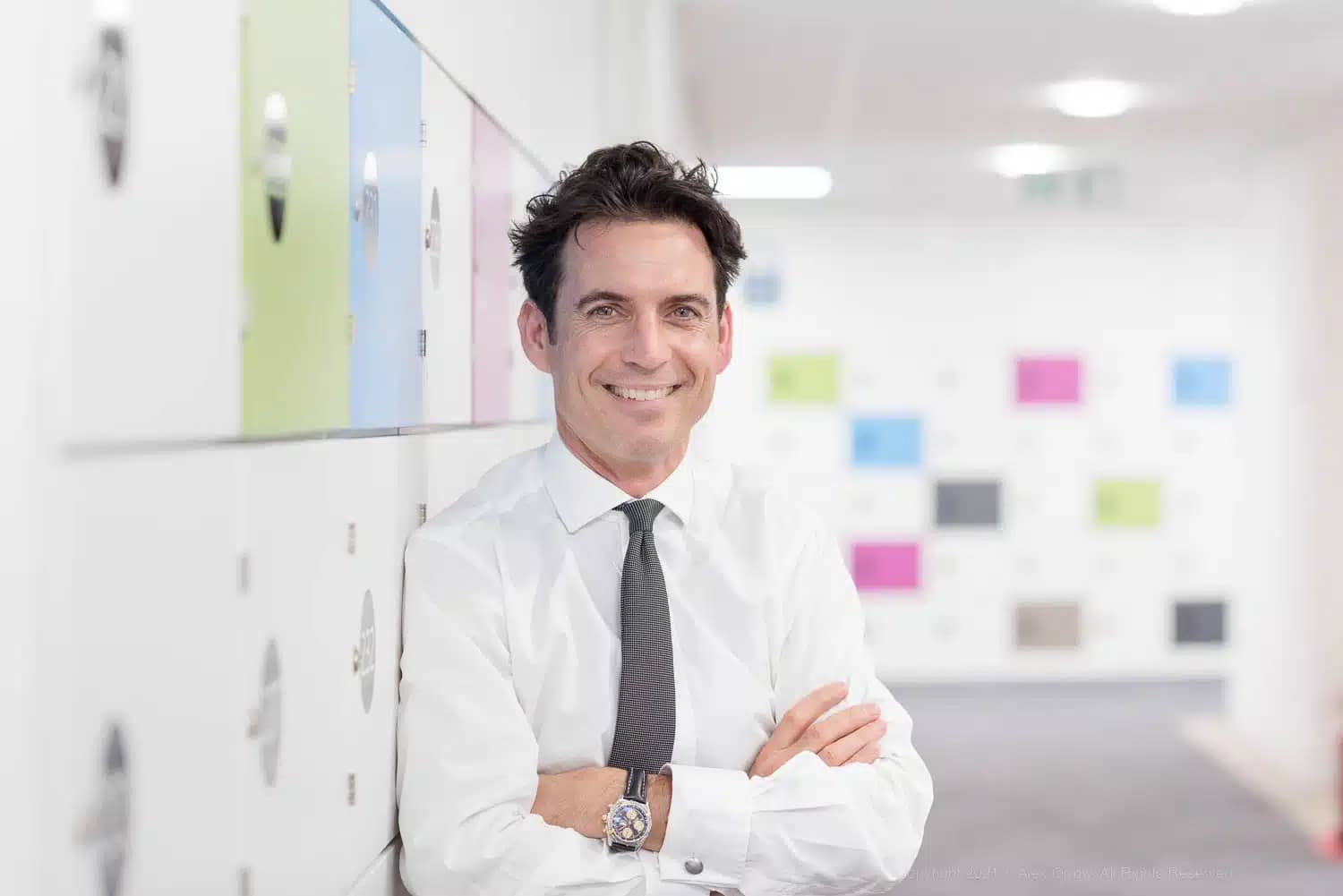 In most cases a person smiling with a genuine smile is the most appealing. Smiling is not always desirable though depending on your audience. Viewers may not necessarily just be customers or clients but, future employees, investors or service users. The sector type may require or expect a more formal or very relaxed professional image. A professional photographer can bring this genuine emotion into a usable photograph.
#2. Knowing there are real people behind the corporate branding is reassuring and creates trust. Not having a portrait can reveal a lack of confidence. Professional portraits should pop out and be set the subject apart from other profiles in for example a social media context or all be consistent within a corporate website context.
#3. Often an organisation will have brand guidelines including the organisations values, these can be expressed through a portrait. A professional photographer can signify these values through body language, clothing, lighting, location and expression.
#4. A professional portrait photographer will also maintain consistency across not only a headshot but also other kinds of staff portraits. This could be a working interaction or environmental context. Consistency of imagery plays back to the previous paragraphs helping to develop trust and project quality.
#5. A well produced image will not only tell you about the company ethos and its staff but also reflects the attention to detail and high quality the organisation expects from its employees, services and customers. A photograph cropped from a holiday snap or taken in the office with a phone could be considered as an after thought, or lack of confidence to put a genuine face on your service. You may also attract enquiries that may not be a good fit for your organisation.
If your thinking about including portraits on your website or social media I hope this has given you some food for thought and if you would like to discuss ideas or develop an idea please do get in touch! I work extensively throughout London, Surrey and Sussex and further afield in the UK if required to photograph corporate portraits and headshots.